Komplet prvih 60 SFI timskih webinara svi na jednom mestu!
Počevši od 2016 godine, redovno svake nedelje održavaju se naši SFI timski webinari. Obrađeno je veoma mnogo tema i priloženo na stotine saveta i korisnih uputstava, kako napredovati u SFI, našem poslu. Svi webinari su sačuvani i smešteni na poseban Youtube kanal 
Ako želite da redovno dobijate informacije o novim timskim webinarima beplatno se pretplatite na moj Youtube kanal preko ovog LINKA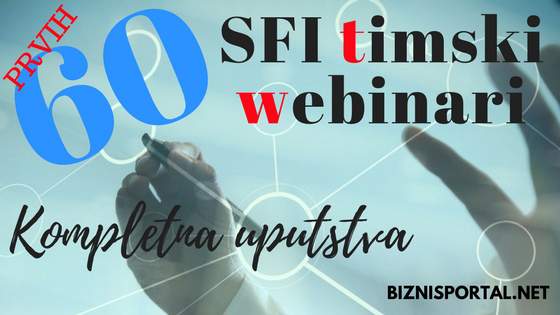 Slične teme
You can skip to the end and leave a response. Pinging is currently not allowed.